Hi there MoodleHUB!
Based on the feedback given on the forums lately (and because Dirk graciously gave me site administrator status) I have made a change that should restore teachers' ability to download open MoodleHUB courses. Please follow the instructions below:
Step 1: Go to Dashboard, then SHARED COURSES - PUBLICALLY AVAILABLE TO PREVIEW
Step 2: Select the course you want to download. Note it must have an "unlocked" symbol beside the course name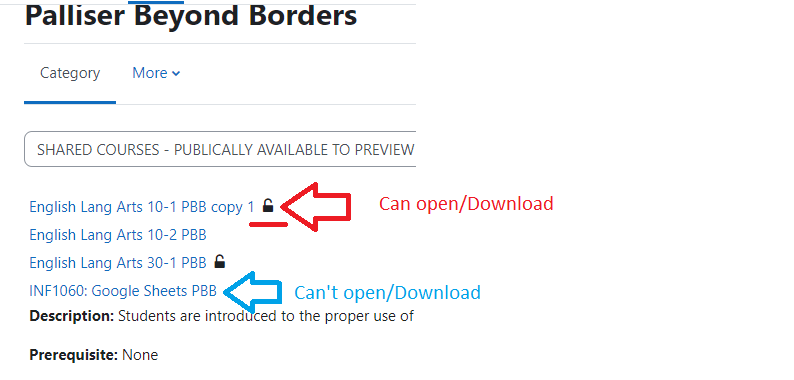 Step 3: In the course, you should see a button that says Enroll me in this course. Enroll yourself as a teacher. This does not require an enrollment key.
Step 4: Download the .mbz file to upload to your own Moodle site using the instructions in this post: https://moodlehub.ca/mod/forum/discuss.php?d=187#p642
I hope that helps out a few of you! If you are interested in helping us out in the maintenance of this wonderful community, please consider joining us in our monthly MoodleHUB meetings!